happy new year's eve to all! this is my absolute favorite holiday... it's so full of promise.
here's a recent notd, nails inc. victoria gate (three coats):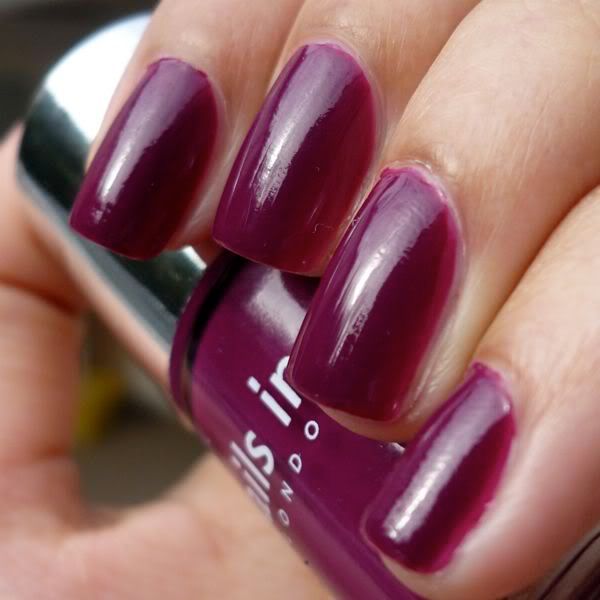 i am lame and sleepy, so i have enlisted my bff poonam to give you her commentary on this shade:
"victoria gate has an excellent application, like so many of the nails inc. shades. the color is a strong berry with purple elements and, while i would hesitate to recommend it as a "fun frolicky" shade, this jewel tone is subtle and extremely apropos for the holiday season! it reminds me of christmas ornaments of days of yore! i would recommend pairing it with a fun colored cocktail or festive footwear for maximum holiday enjoyment! countdown to the new year on my end is 35 minutes, so off i go!"
...mama hearts her exclamation points. see you all in 2010!