sooo sleepy... but a quick post. i'm currently wearing and loving zoya lael, a super smooth dark purple creme: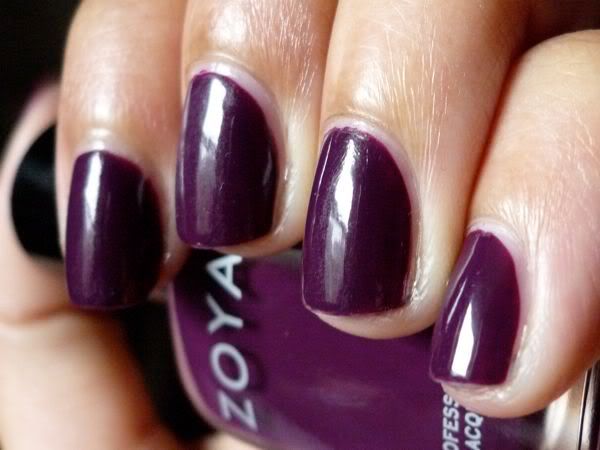 lael does look darker indoors, but it's still visibly purple in all but the dimmest lighting. and application on this one is easy: the photo above shows even coverage in two coats.
ps. i think this would look great with a gold shimmer layered atop... maybe the new cnd effects jade sparkle?