please excuse how unbelievable crappy these photos are. not only was it gray and rainy all day, but my camera has also started refusing to go into macro mode. argh!!! hopefully once we have a bit more sunlight here these problems will resolve themselves.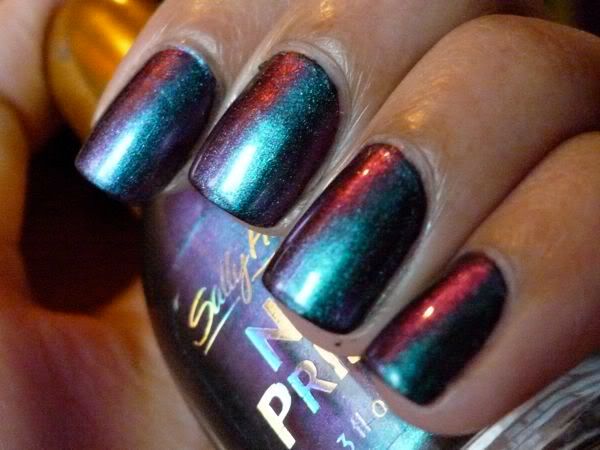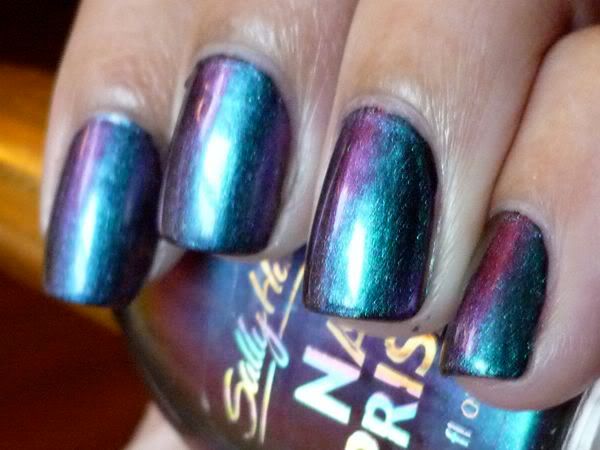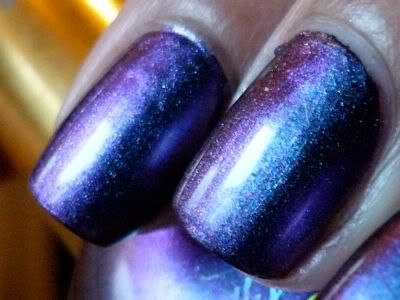 (can you believe that last pic is of the same polish?!)
this is one coat of turquoise opal over one coat of wet 'n' wild black creme. bc is such a pain to use, thanks to its horribly floppy and imprecise brush, but i've been using it for layering 'cause i'm hesitant to overuse my booooooooosh lest i run out. i should've bought nine million boosh backups during sephora f&f!
i hate to tag turquoise opal as a duochrome when it actually flashes teal, red-purple, lilac, blue, and on very rare occasions (like for half a second under my desk lamp last night), amber-gold... a very unique polish. it's a little frosty for my taste at times, but once it starts flashing all these amazing (and seemingly unrelated) colors, its frostiness becomes a non-issue in my mind.
bf says: "that's the
t-1000
of nail polishes... it's ever-shifting!"