my halloween mani! i didn't have a costume this year, so i figured it was important that i at least wear a festive polish. this is one coat of (the absolutely amazing) illamasqua boosh, topped with two coats of fortune teller (which i believe is a sally's exclusive):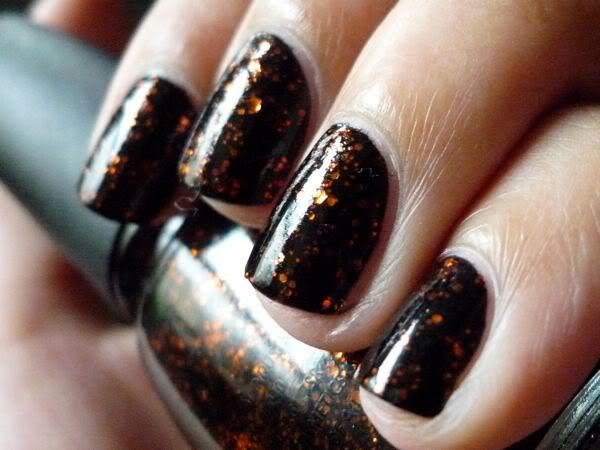 fortune teller features a number of different kinds of orange glitter (as far as i can tell, regular glitter, small hex glitter, and larger hex glitter) in a black jelly base. here's a closeup shot to better show the varying sizes of glitter in this polish: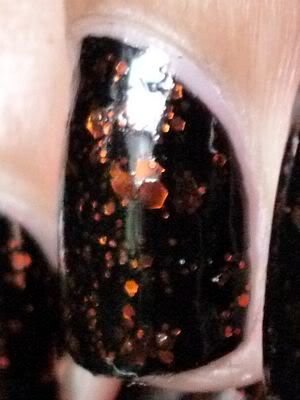 also, i'm very tempted to get a backup of boosh - i've worn it three times in the last five weeks, which has got to be some sort of record for me (given that i'm normally a die-hard daily polish changer). it's just sooo glossy and sooo magical to apply...