what a gorgeous vampy!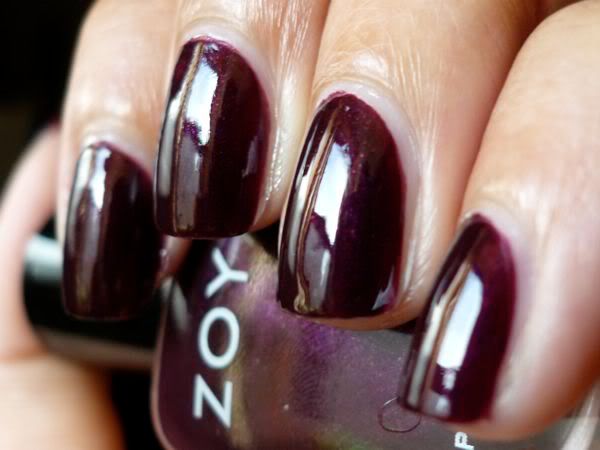 the shimmer in this is subtle, but really nice in the sun... although i'm afraid i didn't do the best job of capturing it in this photo. application on this was amazing - very thin and "flowy," and even in two coats.
sloane does go almost black in the shade and indoor lighting, but i don't mind that at all - i looove super-dark polishes, as they give the general look of black but without pure black's harshness/starkness.