now *this* had the amazing nails inc. formula that i love. two coats to total creamy, opaque perfection.
a rich, deep blue with a hint of dustiness...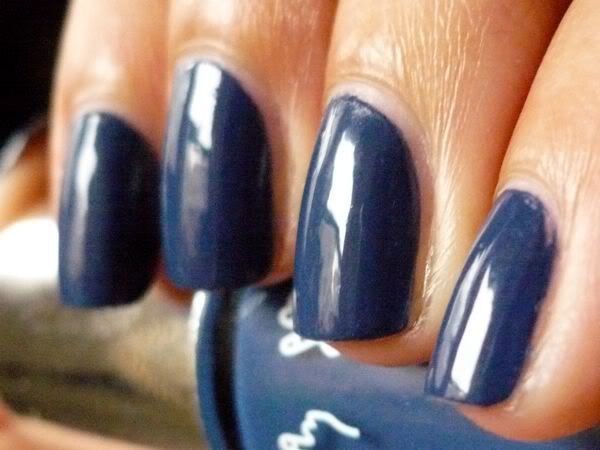 under the fluorescent lights at work today, it was a simpler/more straightforward dark blue creme, but still gorgeous: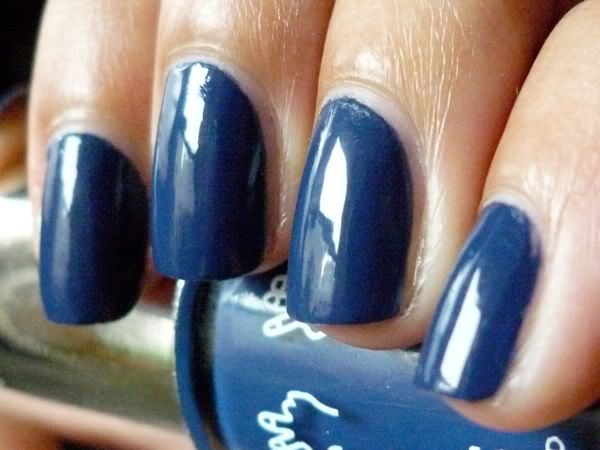 and now, i'm off to nails night out nyc! will report back in my next post.