all right, i made a major mess of today's notd (nails inc. little venice) - i was polishing while freaking out over top chef, which led to minimal mani focus and major cuticle flooding. so here's another photo from the archives: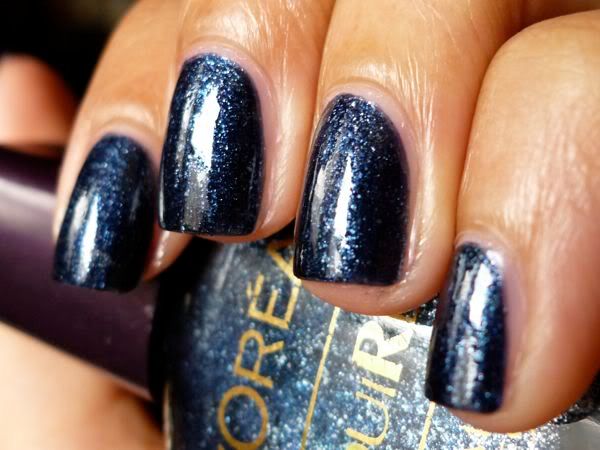 i love night sky/outer space polishes like this one (which came to me courtesy of a sweet friend). my favorite of the old laquiresists!
bf says: "that is my favorite glitter."