i've been wearing this for the past couple of days and i really like it (although i'm about to change to a pink or coral creme, i think - craving a return to my np roots). it's blue with a strong purple duochrome effect and gorgeous large shimmer. this polish went on quite sheer at first, so i used three coats in these photos.
here it is in natural light, on a very overcast day: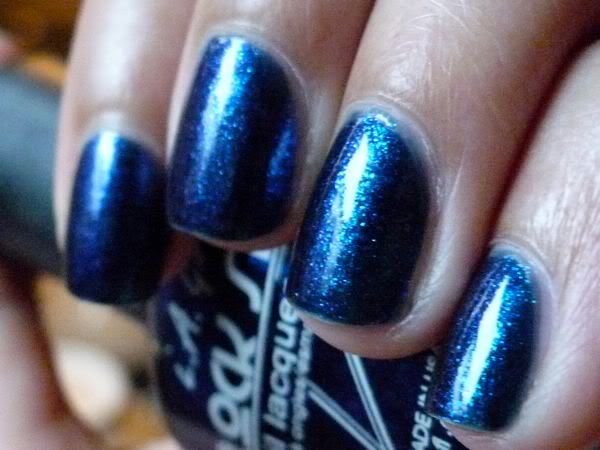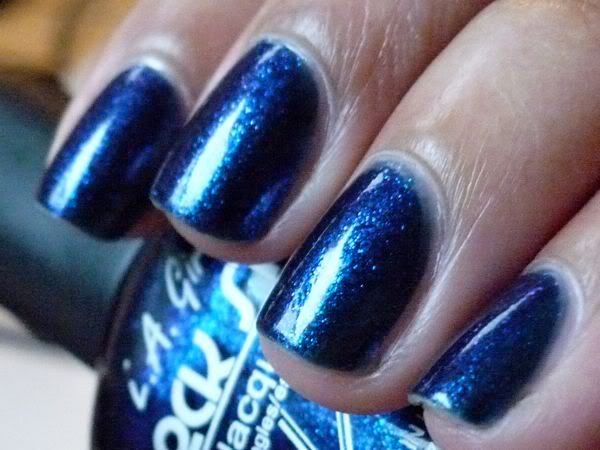 and here's a pic taken under my desk lamp that really shows the purple duochrome:
by the way, if you get this at forever 21 (which is where i got mine - trying to delay a cherryculture order as right now i have >100 untrieds), this is simply labeled "blue."