so i decided to suck it up and take a quick picture. any application issues are 100% my fault - the polish itself was fine (albeit sheer). this photo is of three coats: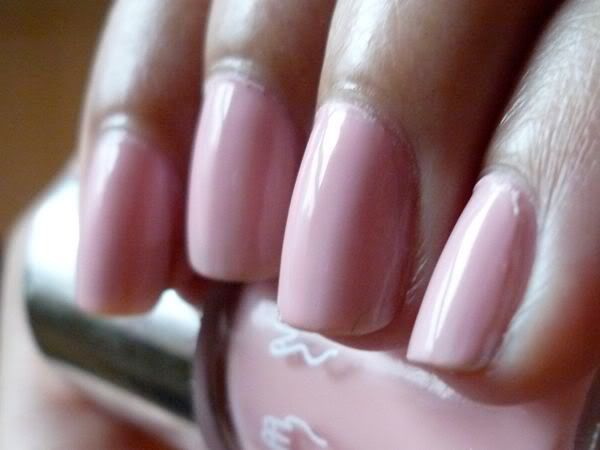 this is a great example of a polish that really changes with skin tone. on me, little venice doesn't have even a hint of the peach/pale coral tones it has on others - it's straight up milky baby pink. it looks like a jelly on the first coat, simply because it's so sheer, but once the coats are built up it loses that translucence.
i have to say, this color isn't "me" at all - i only got it because i couldn't find a source to buy the cruise collection polishes separately. i caught a glimpse of my nails while blasting my old stp favorites on my ipod at the post office and felt super awkward... it's definitely coming off the first chance i get!