i was running late for work today and didn't get a chance to take a photo of my notd (l.a. girl rockstar), so here's one from the archives. boooooooooosh is glossy, gorgeous perfection. applies wonderfully too... goes *precisely* where you put it. boosh, i love you.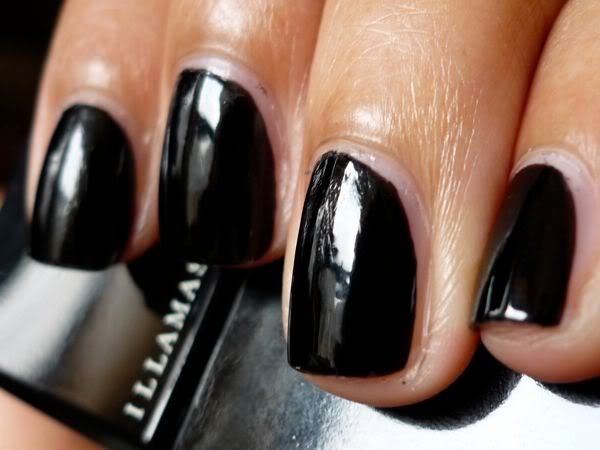 and here it is with clarins 230 accent nails. i got so much flak on the nb for wearing 230 alone instead of layered over the black but whatever. i tried both options and liked it better this way... although i'm dying to wear it over a purple thanks to the pics
pretty random
has up
here
.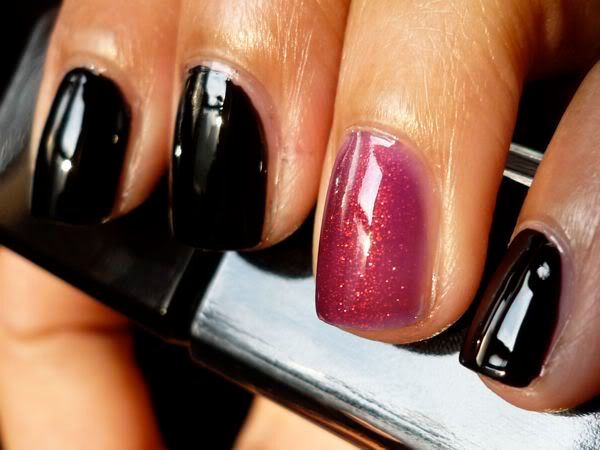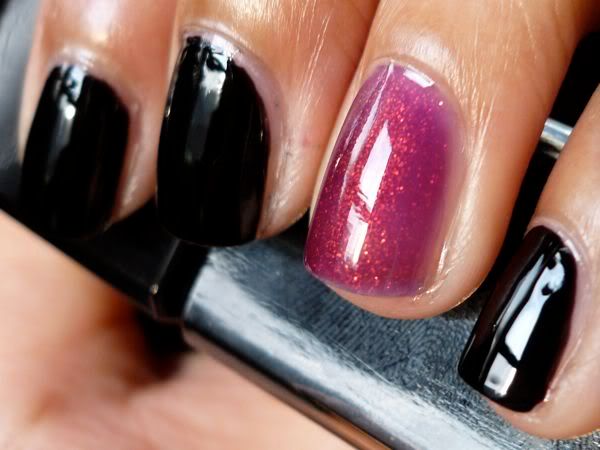 two coats of boosh, four of 230.