a gorgeous, smooth, creamy medium-dark blue with wonderful pigmentation. this photo is of two coats: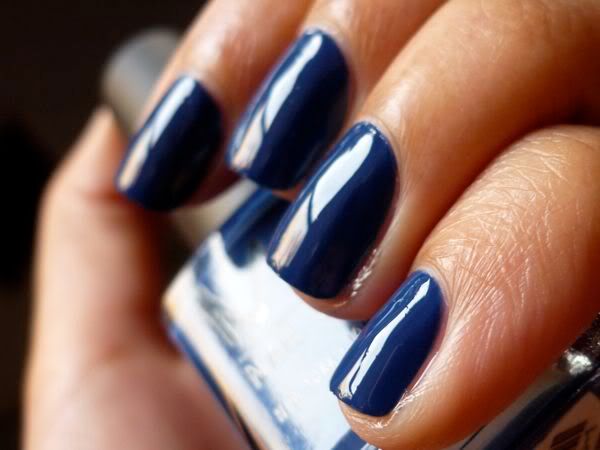 i tried to do a comp of this with
nails inc. the serpentine
, but the pics didn't come out well (on the edge wound up looking practically neon, wtf?), so a description will have to do. the two polishes have equally wonderful formulas/application and are both opaque in two effortless coats. on the edge, however, is a purer blue, while the serpentine is dustier, like it's had a bit of dark gray or dark purple added to it. i prefer the serpentine (i find dusty colors more interesting than pure ones), but only slightly so.
bf says: "that looks like a liquid still, like it hasn't dried yet." (and people say poshe isn't shiny! ;))
in other news, just submitted my list for the nb top 20... can't wait for saturday!