i did three coats with the specific intention of getting it as dark as it could go... i like my jellies vampy.
here it is in the sun: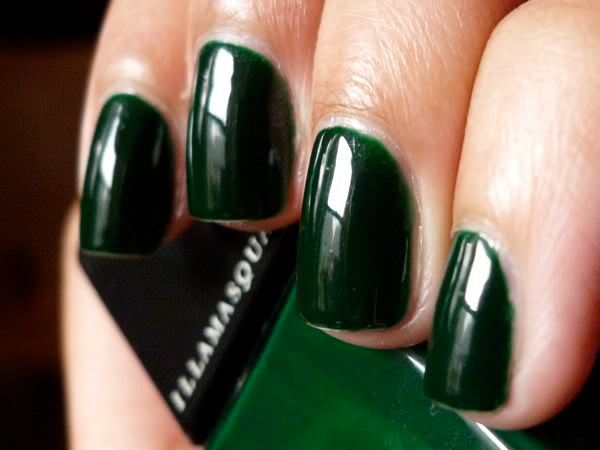 and here's a photo of it in the shade: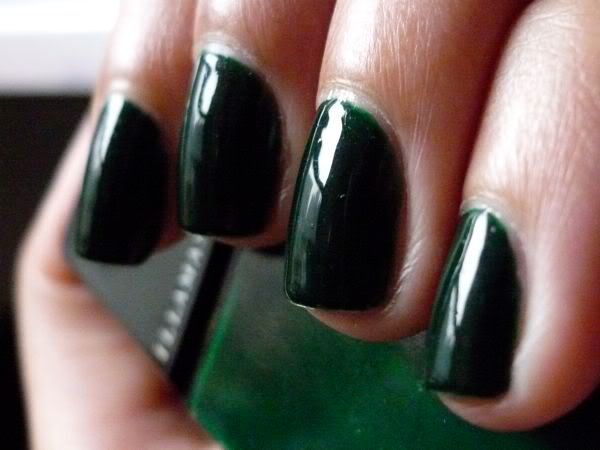 in standard indoor lighting it goes even darker (to the very darkest a green can be before it goes black) and that's when i love it the most. it's like the smoothest, shiniest, deepest green glass you've ever seen... incredible.