hi guys! sorry to have been so absent from here - my laptop kicked the bucket pretty much as soon as i landed in california, and until it's fixed i don't have access to my saved pictures or any photo editing software. but while i've got a second, here's a photo of the notd i wore for *gasp* four days last week, illamasqua grab: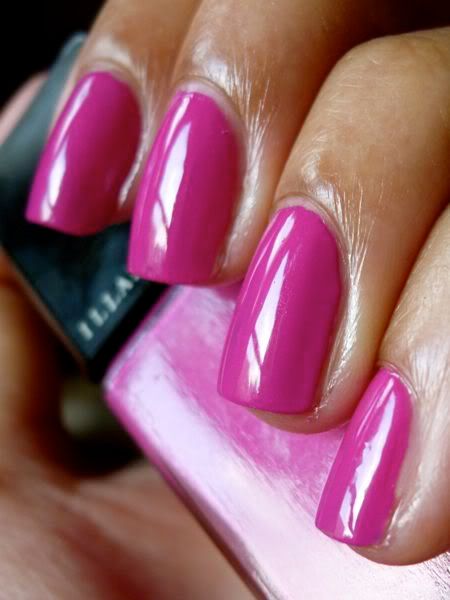 unfortunately, this isn't a color-accurate photo - this polish is much darker and richer irl. but while grab is tough to capture, it's lovely to apply... creamy and opaque in two coats.
bf says: "that looks like a lisa frank trapper keeper."