i fell i love with the rather un-festive notd i wore earlier this week, nails inc. rodeo drive... so much so that i kept it on for four days!
here's how this polish looks in the sun: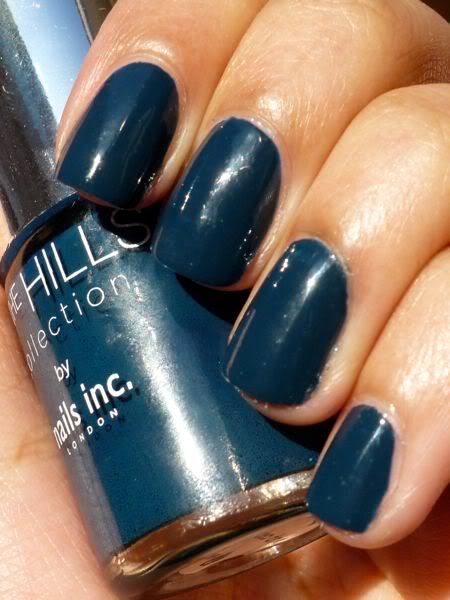 and here's how it looks in the shade (this more blue-toned color is what shows up in indoor lighting as well):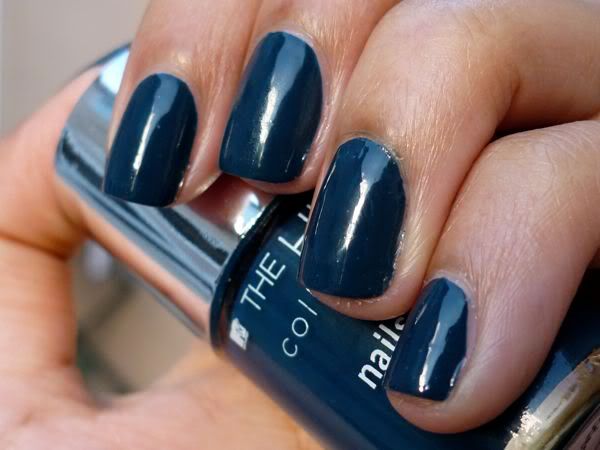 please excuse the lotion and poshe residue in these pics, yikes!
rodeo drive is a gorgeous color, just a bit more blue than rescue beauty lounge teal. the formulas of the two polishes are also quite comparable (creamy, pigmented, and fully even in two coats), although i personally find the rbl easier to apply because of its smaller cap. imo, while the two colors aren't exact dupes, they are close enough that most people won't need both... i'll do a comparison when i get back to new york!
bf says: "this is a nice polish named after a gross road in a bad city."