hi everyone! sorry for my absence this past week - i got caught up in helping a friend with a cross-country move, yikes! today i'm headed back to california to spend the holidays with my family; while i won't have access to my full stash during my trip, i did prepare a few swatches so that i'll have something to post for the next couple of weeks. and since for the next few weeks i won't be living on the sixth floor of a walk-up apartment building, i may actually be able to do a few outdoor photos as well!
here's a polish i wore as my notd recently, opi lincoln park after dark suede: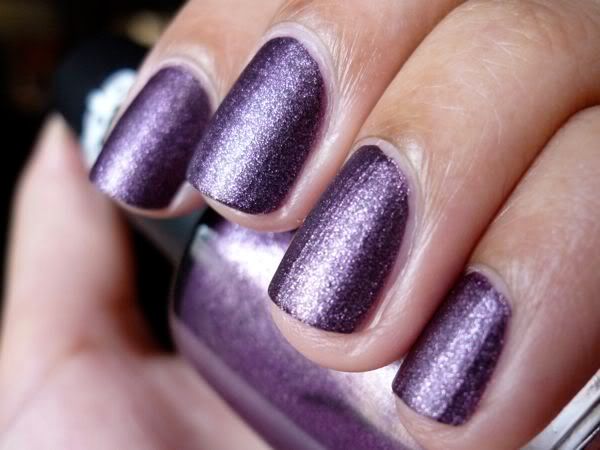 imo, opi's suedes are far better than their mattes (which just look like gloppy dried paint to me); their chunky shimmer gives them a unique appearance, and they look very smooth on the nail. they apply smoothly as well - the above swatch is of two coats that went on quite effortlessly and dried very quickly.
unfortunately, when it comes to wear time these polishes fall short. my manicure above was absolutely destroyed after a day and a half - we're talking huge chips and polish rubbed off in swaths on at least half of my nails. boo!