I think this is my very favorite red creme.
RBL Bangin'
and
OPI Girls Just Want To Play
are up there, but at the end of the day my tan skin makes me prefer my reds orange-toned.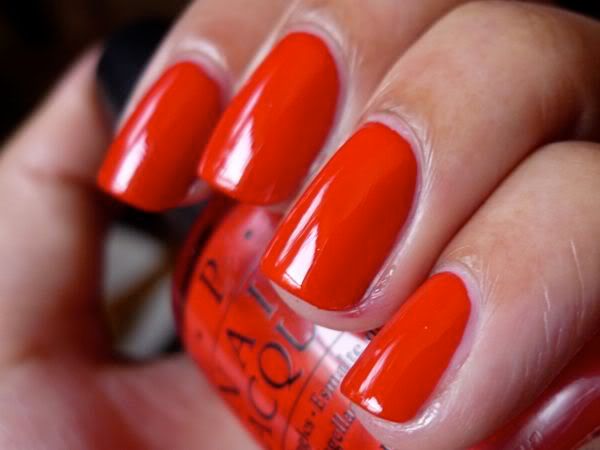 Super bright (maybe too bright for some, but perfect for me), warm-toned, and a dream to apply! What more could I want?