my bf and i are going to go see the new alice in wonderland movie tonight, for which i meant to wear opi mad as a hatter... but alas, i forgot and put chg dorothy who? on instead!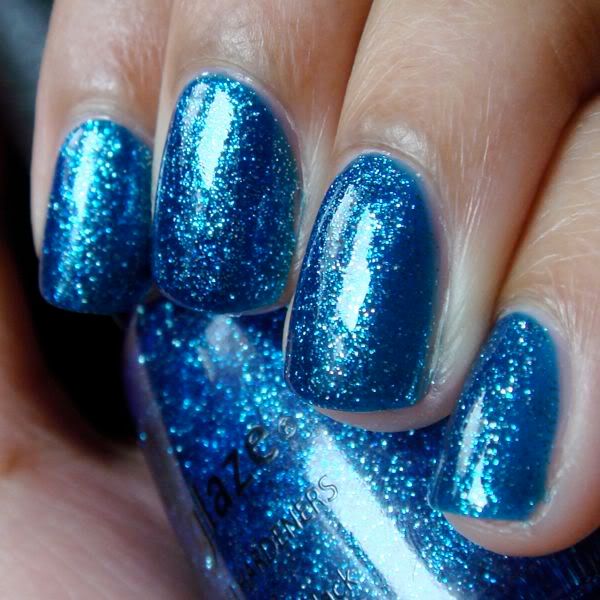 depending on what browser you're using to view this pic, the polish may be a bit deeper and more vibrant irl. i do like dorothy who?, but unfortunately, after having worn opi absolutely alice i can't fully love the former polish, as it pales in comparison. of course, the two polishes are certainly not dupes, but when i think "amazing blue glitter" it's aa that immediately comes to mind! the consistency of this polish was quite good; the only note i have is that because of its jelly base, it did require three thick coats (plus a few touch-ups) for total opacity.
bf says: "dorothy who? dorothy YOU!"